Out of the Blue Yacht Charters
What we do
We attend the industries best charter yacht shows to meet the crews and inspect the vessels for the fine details our guests will be looking for. We research the best yachts, crews and locations in the industry…
Activities on Charter
Fun on the Water
A Charter yacht can be a floating resort. You can find a wide range of activities and entertainment options depending on the size and type of yacht you charter. If you're looking for a change of scenery, almost every day you have the chance to go ashore on a different island.
Benefits
What you get
TV and Music

depends on the yacht

Bed Types

Twin, Double, Queen, King

Air conditioning

depends on the yacht
Testimonials
What our clients say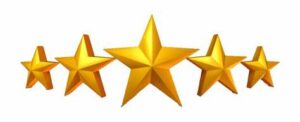 5 Star Experience
Nov 12-19, US Virgin Islands Charter Review
I am still pinching myself that we really did this! What an incredible experience, with first class everything. Out of the Blue found us the perfect catamaran charter with the absolute most delightful crew. Captain Mike and Chef Julie have been married 38 years and they work beautifully together, complimenting each other's strengths. Their knowledge of the area and suggested adventures were exactly the guidance we needed when going ashore or snorkeling. Being discriminating foodies, Chef Julie did not disappoint! This truly was a trip of a lifetime and I want to go back!!
Renee helped us to plan the vacation of a lifetime! She replied to messages immediately, answered all of our questions promptly and ensured that we had a wonderful vacation. This trip was the second time that I have worked with her and I highly recommend her. Everything was seamless- no problems at all. [gallery ids="10488,10486,10485,10484,10483,10482,10481,10480,10491"]
Luli, Santi, thank you for a very wonderful week aboard Nemo. Stacy, Kimmie and myself enjoyed every moment. We are all so exited for your new life on the water and away from the office. We enjoyed getting to know you both and learning about your home country. We hope to be back soon for another charter with you both. Love Brian, Stacy & Kimmie
Thank you both so much for the best vacation we have ever had. Dane and I are celebrating our 20-year anniversary this year and we are so glad that we picked you a fellow North Carolinian and Bassett lover too! Thanks for planning the perfect itinerary and taking the time to explain the history of all the different spots.
Renee and Scott, We could never thank you enough for such a fabulous vacation! For a 13th anniversary we were looking for relaxation, quiet, luxury, and gorgeous views... You offered us all of this and more. Thanks for going above and beyond