Rates:
We will always provide rates for yachts that you choose &
We will also provide rates for yachts that we propose to you.
All Inclusive
An all-inclusive yacht charter covers all provisioning and running expenses. This is the most common charter option in the Caribbean, especially in the Virgin Islands. This option includes a captain and crew that are fully trained and licensed professionals who are committed to your safety and enjoyment during your Yacht Charter Vacation. A chef will provide and sometimes exceed the kind of exceptional, personalized meal preparation that you would expect of a five-star restaurant. The listed rate may not include all local taxes, premium beverages or scuba activities. Those details will be addressed during the booking process. Make an inquiry with Out of the Blue Yacht Charters to get more information.
Plus Expenses or APA (Advanced Provisioning Allowance)
Usually, larger charter yachts, motor yachts or yachts operating in the Mediterranean offer the Plus Expenses (APA) option. The rate includes the charter yacht and its equipment, and a professional crew. The rate does not include the daily costs of operating the yacht and your meals and activities. All other daily expenses, such as fuel, provisions, taxes, and any other
costs, are additional and will be covered with a payment to an APA deposit. Typically, these extra fees are between 15% and 25% of the charter rate for sailing yachts and 30% to 35% for motor yachts. The captain will keep a running tab and at the end of the charter any unused APA funds will be refunded or if you are over you may need to pay more to cover the expenses. Make an inquiry for an individual yacht to get more information about the total cost you can expect.
Plus Expenses may or may not include your scuba activities, as this varies, depending the yacht. The same applies to the local government taxes, or departure fees. Airport transfers are seldom included in the charter rates.
Half Board
This is a great option for the more adventurous explorers, who love to experience some of the local fare. Enjoy several lunches and dinners off the yacht, meet and interact with locals, and get a deeper sense of the destinations' unique character. Based on your tastes and budget, Out of the Blue Yacht Charters or your crew can recommend local choices for you to enjoy. This is similar to the All-Inclusive option. This variation generally includes the same 5-star experience you enjoy with an All-Inclusive for breakfasts, appetizers, drinks, and sodas, as well as 3-4 lunches and 3-4 dinners on board your yacht. Many people choose this because the other meals are enjoyed at local restaurants. The cost of provisioning the boat is discounted accordingly. If you wish for a half board rate, please indicate it while making an inquiry, as this rate is on request only. Half Board may or may not include your scuba activities, as this varies, depending the yacht. The same applies to the local government taxes, or departure fees. Airport transfers are seldom included in the charter rates.
Captain Only
A charter package allowing you to provision yourself, just as you would organize a villa stay or manage your family. You do all the work, but you can save as well some money on your vacation budget as your yacht comes all equipped and with its own captain, but you are in charge for the expenses. Your charter rate includes the Captain, but no other crew, you will be cooking and cleaning, as well participating in the yachts activities. You may help the Captain with mooring and more, but also have a chance to learn some sailing. Sometimes yachts offer an option to include a first mate or hostess, which will be aboard to assist the Captain and you, depending upon the season and/or number of guests. Captain Only may or may not include your scuba activities; this is varying depending the yacht. The same applies to the local government taxes, or departure fees. Airport transfers are seldom included in the charter rates.
General Considerations with the rate explanations
The prices shown on Out of the Blue Yacht Charters are always for the entire yacht for a week-long (7 nights) charter. This explanation will provide some general information about the options available to you regarding the structure and cost of your yacht charter. This will be very helpful when deciding issues relating to budget and your preferred type of experience. The explanations cannot and will not address all associated expenses, but additional costs will be discussed when your choices are narrowed down to specific yachts and destinations. Some of the variables that can possibly affect the final cost include yacht relocations, crew gratuity, local Tax/VAT, number of guests, and the high/low season rates. Demand during holiday seasons, such as Christmas, New Year, and Caribbean holidays can sometimes increase rates by 10% (and affect availability). The price-range between low- and high-season rates typically runs 10-15%.
Gratuity
A gratuity is expected after your yacht charter vacation. Out of the Blue Yacht Charters suggests 10-15% in the Med and 15-20% in the Caribbean/Bahamas/USA cruising grounds. The Gratuity is calculated from your charter contract rate. We can explain this in detail when we discuss other details of your trip including how this is normally handled. (Usually given to the Captain who will disperse it to the crew) In some cases, particularly with the more expensive motor yachts, some clients choose to wire the money to the boat's management company in advance, or, for convenience, make a deposit to an escrow account. Gratuities are performance based and client often exceed the suggested percentage rates.
Relocations
Yachts calculate charter rates based on a specific departure location. For example, a yacht in the BVI may or may not charge for a US Virgin Island pick up/drop off. Any additional operating expenses and possible taxes are generally the responsibility of the charter group and may be included in your charter rate. The cost of a nearby pickup or drop off may be minimal or at no cost, while a connection in St Martin or Antigua may be a larger amount, due to a much greater distance and the yacht will lose multiple charter days from the logistics of the relocation.
Tax/VAT
VAT is a European tax (Value Added Tax). which varies, depending on the country and even sometimes by the area within the country. Sailing beyond the 12-mile limit also affects this rate in favor of the client as offshore sailing beyond 12 miles can lower your charter VAT percentage. Since this is a potentially complicated calculation, it will be determined once your cruising area has been chosen. Out of the Blue Yacht Charters stays current on all tax issues and can offer you a more exact VAT calculation, once we know your planned itinerary. Some other regions have a similar tax situation. In the Bahamas, the cruising tax is 4% of your contracted rate. Also, some yachts may charge extra for cruising permits in the Lesser Antilles.
Holidays
During the holiday seasons, yachts commonly add 10% or more to their high season rate, and other special terms may apply. Out of the Blue Yacht Charters will always let you know if any deals or special rates are available. Especially last-minute deals. Some yachts may charge one rate for the whole yacht, no matter if all cabins are used or not. Yachts tend to offer different rates for different holiday periods, with one rate during X-Mas and a different rate during the New Year's week. Usually a Christmas charter will end on December 26th, and a New Year's charter will start on the 27th.
High Season / Low Season
High season runs from December 15th to April 30th in the Caribbean, Bahamas and the USA. Low season runs from May 1st to December 14th in the Caribbean, Bahamas, and USA. High season for yacht charters in the Mediterranean runs from June 15th to August 15th. Shoulder season for yacht charters in the Mediterranean runs from May 15th to June 14th and August 16th to September 14th. Low season for yacht charters in the Mediterranean runs from September 15th to November 15th.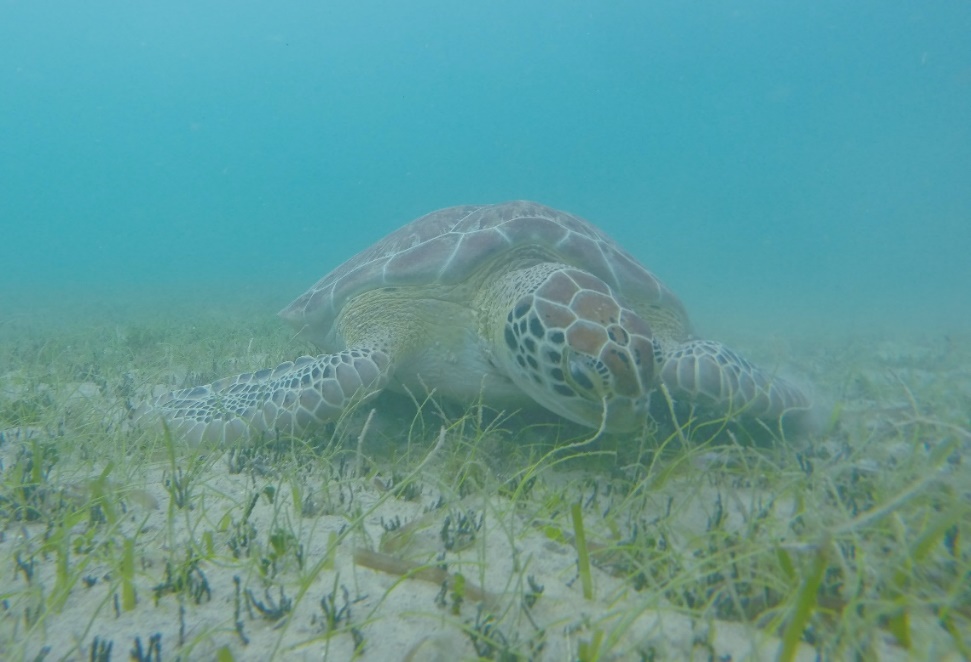 Do I need to book a Yacht Charter Vacation for an entire week?
Absolutely not. Usually the charter yacht pricing is calculated for a weeklong charter, some yachts offer daily rates based on 4 or 5 nights and some yachts charge a surcharge if the charter is shorter than 4 or 5 nights. This all depends on the region. For example: in the Mediterranean, the yacht management companies prefer a typical weeklong charter being from Saturday to Saturday, in the Caribbean there is more flexibility
What is a bareboat charter?
The term "bareboat" is pretty much self-explanatory as you book a yacht "bare", no crew or skipper – you do it all yourself. You can hire a skipper if you don't have a proper proof of certification or previous boating experience. you simply rent a boat, buy some provisioning and off you sail…
What is a crewed charter?
A permanent hired crew takes care of your charter yacht; similar to staff in a villa or hotel. However, they are in charge of your wellbeing and safety, are your personal chef, stewards, engineer, sometimes fitness/sport or dive instructors and deckhands, this list can go on and on based on the size of the yacht. Plus, your yachts salty captain will be entertaining you with some of the many stories he has to tell.
Do I get a Charter Yacht cheaper by contacting it directly?
The rates on Out of the Blue Yacht Charters are given by the management companies for the Charter Yachts. If there is a discount or a special offer, we are the first ones to know. Out of the Blue Yacht Charters maintains a close relationship with all the agents; if you are looking for a better rate, then talk to us. We can contact some agents and see what we can find.
Do I sign a Charter Yacht Agreement?
Yes, absolutely! Once you have chosen your Charter Yacht and we have confirmed the dates with the yacht, we will issue a standard and approved CYBA (Caribbean Yacht Broker Association) or MYBA (Mediterranean Yacht Broker Association) Charter Contract. Once the contract is signed by you and the charter yacht agent/ owner, your deposit will be due. Once the deposit is received the contract is considered Booked.
Do I pay Out of the Blue Yacht Charters as the Broker?
Yes, we are the broker and we coordinate with the owners, yacht management companies and other charter agents. The yachts owners offer us a commission percentage out of the charter fee to find the best yacht for Clients.
How do I know the Charter Yacht I booked is in perfect and seaworthy condition?
A very important question! All the Charter Yachts offered by Out of the Blue Yacht Charters are obliged to and are committed to obey maritime law and are in charge to fulfill the local maritime laws and regulations; these rules are quite strict. Local Coast Guards constantly check paperwork and registrations of Charter Yachts and their crew. If the yacht is not in order a confiscation of the yacht could happen by the authorities. The fines can be hefty and extremely painful! Most cruising destinations require a "Trade License" or similar and without the proper paperwork or proof of insurance a yacht will not get their annual license issued. Crew's need to certify in The International Convention on Standards of Training, Certification and Watchkeeping for Seafarers (STCW2010), and in some cases a work permit is required. A credentialed crew must undergo regular medical checks. Also, Out of the Blue Yacht Charters is expected to visit annual International Charter Yacht shows in the Caribbean, USA and Europe, to become familiar with the yachts and crew. We pay high attention to the smallest details; our experience helps to see and determine quickly if a yacht meets our high standard and if we want to offer it to our clients.
Do I have any extra costs to expect? What and how much are they?
Depending on the type of yacht, the area and the rate type you might have some extra costs. But of course, Out of the Blue Yacht Charters will make sure, that you get a list of the estimated "extra costs" calculated down to the last bit. Out of the Blue Yacht Charters has NO HIDDEN COSTS. However, some "extra costs" may occur all depending on your itinerary and destination.
To get a full price calculation of a yacht you like, send us an inquiry. We will get a full cost quote. The more we know about your intended charter the better we are able to give you a full calculation of the expected costs.
Why can't I find a Charter Yacht that accepts more than 12 passengers?
The international maritime law regulates this; it generally means any yacht, no matter charter or else, carrying more than 12 passengers, will be considered a "passenger transportation vessel" and must comply with the SOLAS convention (Safety of Life at Sea) and is the law by the IMO (International Maritime Organization). This is all about the passenger safety!
SOLAS lists the required safety restrictions and are very expensive to implement and this would reflect and rapidly increase the charter yachts rate! That is the difference between charter yachts licensed for up to 12 passengers and passenger transportation vessels being licensed for over the usual maximum of 12 passengers.
What does "A.P.A." mean in the rate description?
The Advance Provisioning Allowance is essentially an allowance given by you to the Captain of your charter yacht, just like a bank account, in order to provision the yacht on your behalf. APA is an efficient way on finding your charter yacht fully provisioned upon your arrival and during your cruise. Out of the Blue Yacht Charters generally suggests a certain percentage that will be added to the contracted charter rate. However, the numbers differ. This is all depending on the type of your charter yacht; hence fuel consumption, which is a significant difference between a motor yacht and a sailing yacht. A sailing yacht may estimate between a 15-25% surplus and for a motor yacht calculate a 25-35% surcharge due to the obviously much higher fuel consumption. Most Catamarans and Monohulls in the Caribbean do not have APA fees as they are all inclusive.
How do I pay for my Charter Yacht booking?
The most common way of paying your charter rate and APA (if applicable) is to mail a check or to wire the amount to our US business bank account. Your payment will then will be transferred to the yacht's agent, secured in the agent's escrow account and paid to your charter yacht 10 days prior your boarding. Before you make a payment, you will receive a fully stated explanation of the payment schedule in the currency of your charter rate. Yachts and agents get paid in their local currency only! We are not allowed to accept payments in your preferred currency, as Out of the Blue Yacht Charters would have to arrange for the forwarding transfer with a currency exchange for you. In some cases, although, we could make an exception, please communicate with us. Our bank can handle the income/outgoing transfer from your preferred currency into the yachts currency, but be forewarned, their charge may be higher than the usual bank exchange rate.
How do I know the Charter Yacht is there when I arrive?
All our represented yachts are registered with individual agents, they make sure that at all times we at Out of the Blue Yacht Charters are in the loop of the whereabouts of each booked charter yacht. Your charter yacht may just return from a long-haul sailing trip, maybe even from Europe, all the way across the Atlantic Ocean and still we know where the yacht is and if the winds are favorable or not. Nowadays with new and more modern technology there are daily updates on long distance crossings. But nevertheless, it could be potentially possible that your yacht is experiencing a delivery delay or a mechanical issue is hindering the yacht to be on time at your harbor of meeting. Out of the Blue Yacht Charters will be aware of that even before you leave your home and will be taking care of whatever is needed to suit any altered situation. Please read carefully your charter contract, as this is a part of your charter yacht agreement. Out of the Blue Yacht Charters recommends trip insurance to make sure you are fully covered if anything unpleasant or unforeseen may occur! Just ask and we can give you the contact info for insurance.
Are Credit Cards widely accepted?
Most Islands do have ATM machines, and most shops accept debit/credit cards. But it's advisable to bring some cash along for the taxies or other expenses that you might have along the way. In the Caribbean the same applies for all the Virgin Islands and in the BVI's you may not find many ATM machines as in the US Virgin Islands. In the Windward Islands you find yourself sometimes confronted with currencies like: the EURO or the East Caribbean Dollar, but the good old US Dollar (green backs) are widely accepted in shops, bars and restaurants.
What do I need to pack for my Yacht Charter Vacation?
Storage space mostly is limited on a regular Charter Yacht, unless you have booked a mega yacht. Charter yacht crews advise SOFT COLLAPSIBLE LUGGAGE. Suitcases are difficult to store! Guests sometimes pack twice as much as needed! We recommend 2-3 swimsuits and 3- 4 pairs shorts, 3-4 T-shirts, as you probably will buy some in the local art craft shops. Also think Caribbean casual for dinners ashore. Light soled deck shoes and flip flops are the preferred foot wear as well as barefoot on the boat is perfectly acceptable and preferred by crewed. Bring a 30-45 SPF sunscreen, higher SPF for children, NO spray types please, as the yachts deck can get very slippery with it when wet. Tanning oil, PABA or Bronzers stain the upholstery and decks.
Do I have to worry about seasickness?
No, you don't! Out of the Blue Yacht Charters recommends charters aboard Catamarans where seasickness is not common. These are heavy built and sturdy Yachts onboard generation yachts it can be like floating on a large air mattress! Rest assured, Catamarans are designed for comfort and stability! General rule is; the larger the yacht, the more stable. But it's a good idea to prevent sea sickness with medication. However, to keep from getting drowsy and to fully enjoy your cruise. Other options we have found useful are the use of ginger candies and ginger additives in foods and there is also commercially available sea sickness bracelet's that also help with this problem. No need to be nervous about it.
What is provided for us on-board our Charter Yacht?
If you have booked an All-Inclusive Yacht Charter Vacation, then all food and drink is provided to you, in some instances there might be the one or two extras you would have to take care of, but in general you have all your preferences already discussed with your crew. The same applies to an APA type charter; your charter yacht is ready when you step aboard. Your cabins will be fully decorated and outfitted for you, all sheets and covers are nicely fitted and you will find personal towels, beach towels too. The en-suite bathrooms or the "head" in nautical terms, are mostly providing you with towels and soaps, shampoo and hairdryers. On most yachts the stern platform is equipped with a conveniently located outdoor shower with all the soaps and shampoos. Enjoy a shower "under the sky" For your Activities you have all sorts of water toys to use. Note: Before your charter Out of the Blue Yacht Charters will be closely communicating your food/drink and activity preferences, we will send you a preference form to fill out which to inform the crew about your group. The crew will make sure, all is supplied when you board.
What documents are required for a Yacht Charter Vacation?
Valid passports with 6 months or more left on the expiration dates! Visas if required from your country of origin and the countries you travel through and where your cruise is taking place! Note: Valid passports are now required for all US Citizens coming into the Caribbean.
What is the dress code in the Island's?
Dress is casual in the islands. Resort casual clothing is needed if you are thinking of dining ashore at one of the fancier restaurants. It's barefoot time and you will not need shoes on board, unless you have a specific pair of shoes, with white sole and only be wearing them on the charter yacht. Out of the Blue Yacht Charters suggests packing flip-flops for your shore visits and perhaps a pair of wet shoes for climbing over rocks and in the water. During the winter season it's a good idea to pack an additional light sweater or a windbreaker.
Where do I fly to?
Out of the Blue Yacht Charters will communicate with you before you book your flight; usually we have good suggestions in "how-to-get-there", as we book many charters in the same destinations! For your British Virgin Island yacht charters, fly either into to: St. Thomas (STT) in the USVI and take the 45-minute ride with the fast ferry over to Road Town, Tortola, BVI or depart from St. Thomas on your charter. You can also fly through San Juan, Puerto Rico (SJU) to Beef Island (EIS), Tortola's airport. For your Windward Island Cruise there are many direct flights from New York and Miami to St. Martin/Sint Maarten's (SXM) international Airport. Out of the Blue Yacht Charters will help you as many new Inter-Island commuter connections were established over the past months. For charters in Greece most charters depart from Athens and we recommend flying into (ATH) Athens Greece. If your charter itinerary starts on a Greek island, almost all transportation to the islands is serviced from (ATH) Athens.
Where is my port of boarding to meet the Charter Yacht?
Out of the Blue Yacht Charters will talk to you closer to boarding time and after, when you know your flight arrangements. In the Virgin Islands, due to an old USCG regulation some yachts are not allowed to transport more than six passengers in US waters, these yachts need to meet and greet their guests in the British Virgin Islands. Of course, Out of the Blue Yacht Charters can make special arrangements in the event that you are more than six passengers and prefer a USVI meet and greet, talk to us! Pick-ups and drop-offs are usually at 12:00 noon, unless special arrangements have been made.
How can I be reached in an emergency?
Out of the Blue Yacht Charters will provide you with all the most important contact numbers and email addresses which you can give to your loved ones at home! Most yachts offer guest cell phones; WIFI and larger charter yachts offer even satellite phones. There may be extra charges on these services.
Will my cell phone work in the Islands?
There are certain destinations, in which cell phone access is difficult. Also imagine, just a few sailing hours away and you are in a different country. But do not worry, Out of the Blue Yacht Charters gathered a lot of experience as we worked in many of these destinations as crew and we travel ourselves several times a year to these destinations and we can advise you in the best ways to maintain cellular communications.
Can we SCUBA Dive off the Yacht?
Oh yes! Please ask us for more details on special Diving Yachts. These captain and crews are excellent, patient and very knowledgeable PADI SCUBA certified Diving Instructors & Masters and can certify you to be a PADI Open Water Diver during your Diving Holidays. If you have never tried scuba diving and can't wait to try? Blow your first bubbles while trying out a Resort Course or Discover Scuba Course! There is nothing more exciting than a jump into warm waters of the beautiful Caribbean Sea directly off your yacht and enjoy an aquarium-like dive without the hustle and bustle of the crowd. Rendezvous diving is almost always offered off of non- dive yachts. Ask us!
Note: In the Caribbean Islands further south of St. Bart's and in the Mediterranean, you may only be allowed to dive with a local dive operator! Whereas the Virgin Islands are considered to be the ultimate diving paradise and you dive off your yacht!
Are little sailors and small children on-board OK?
Out of the Blue Yacht Charters loves to welcome you and the little ones on a Family Charter! Children need to wear at all times while on deck a life vest, it is best to bring a fitted one that is comfortable and fun to wear. It's a good idea to bring along some age appropriate games or DVD's, their own well-fitting mask, snorkel (for playing in the water).
Check out the Diving section as some yachts offer cool PADI Bubble maker kiddy dive programs for their activities! Please understand that the crew cannot be responsible for babysitting during your Family Vacation.
Is fishing permitted off the yacht?
Yes, it is in most areas for the Caribbean. In BVI waters, you need to obtain a fishing license, this can be done online. Ask us.
Note: Due to the coral reefs in the Caribbean, if the reef fish are eaten, they can contain the toxin Ciguatera fish poison. This can make you very sick, so we don't suggest that you eat any local fish. If the charter goes way off shore, the danger is not as prevalent. So fishing is catch- and-release only, unless your captain approves, that the fish is OK to eat!
Should I pack our own snorkel or SCUBA gear?
Most Yachts are outfitted with the latest in that department for your ultimate and active yacht charter snorkel experience. It's always a good idea to bring along your personal mask if you have one, otherwise the yacht might provide you with it all! You should inform Out of the Blue Yacht Charters on your personal preference sheet to include your shoe (fins) sizes. Most Yachts offer masks, snorkels, and fins for your snorkeling adventures. Scuba gear can be rented or is provided on yachts that specialize in scuba diving.
How do I hand gratuity over to the crew and how much is appropriate?
Your charter crew will change many hats during your cruise! They are responsible for your safety. They are your gourmet chef, diving instructor, island guide, storyteller, housekeeper and when you sleep, they mostly are up cleaning and preparing the yacht or meals for you! That's when you wake up with a coffee bouquet in the air…
They typically work 24/7 and are busy NOT to look very busy, as they don't want to spoil your precious vacation feeling! Mostly they have just a 24hr turnaround between charters and not much rest. But they will always make you feel, as if they were on a vacation with you, this is outstanding professionalism. A crew's gratuity is normally 15-20 % of the Yachts charter Rate. Similar to every service-related industry. Tips are on the customer's satisfactory level and at his or her discretion.
MYBA – Mediterranean) 10-15% (CYBA – Caribbean) 15-20% on top of your charter rate. (Additional cost) This may seem like a lot but it's the majority part of a crew's income and it reflects a job well or very well done! This instills the crew to work hard and keep a friendly smile in their face. The crew will share equally, a letter handed to them at the end of the charter with a personal note and the gratuity is more than welcome and appreciated. If there are multiple crewmembers – just give the gratuity to the captain and he or she will share it with the crew.
Do I need Trip Insurance?
Trip insurance is always a good idea and peace of mind for all your travels. Out of the Blue Yacht Charters can recommend trip insurance companies Try: https://www.travelguard.com/ or https://www.travelexinsurance.com/