Monohull Sailboats/Yachts
Monohull sailboats are powered by sails using the force of the wind, typically with a ballasted keel. They are also referred to as sailing yachts. For the purposes of chartering sailing yachts, they range in size, from 30 feet all the way up to mega yachts over 200 feet long. Sailing aboard a Monohull can be a great vacation for the sailing enthusiast or those just wanting to learn about sailing. These yachts range in comfort and amenities based on the size of the yacht. At a minimum there is a Captain and Chef delivering impeccable service, cuisine and adventures. However, larger monohulled sailboats will offer more personalized service with a larger crew.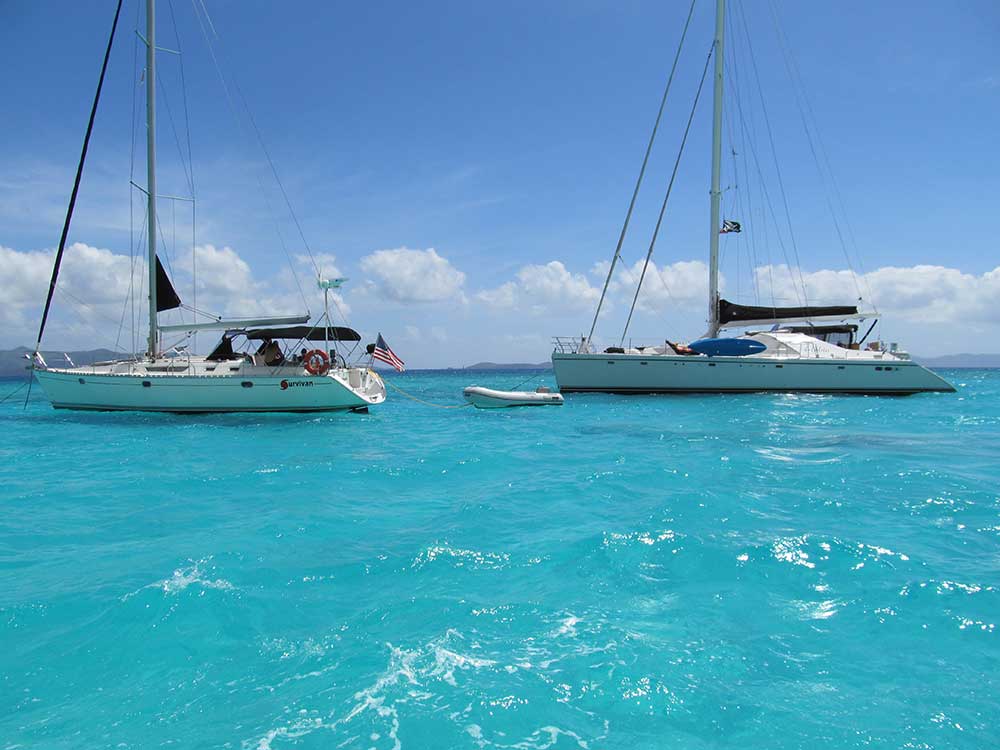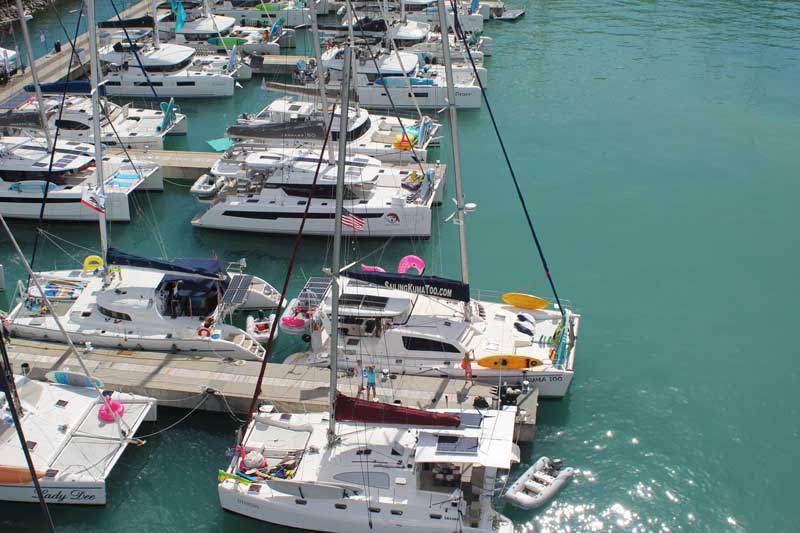 Multihull sailing Yachts "Catamarans"
A catamaran (informally, a "cat") is a multi-hulled watercraft featuring two parallel hulls of equal size. It's stability comes from its wide beam. Catamarans can be Sail or Power or a combination of both. Cats typically have a shallow draft meaning it is capable of operating in shallower waters than Monohulls of comparable length. Catamarans range in size from 38' to over 100'. More elbow room, Catamaran's can offer more amenities and more crew due to the extensive space aboard the yacht. The Catamaran is a perfect, affordable and versatile yacht for groups, such as family vacations or corporate getaways. It can also be small and intimate for a honeymoon and a simple couple getaway. There is enough space to allow each guest privacy if they want it or group settings.
Luxury Motor Yachts
Luxury motor yachts (Super Yachts) vary in size, anywhere from 60 feet to well over 200 feet. It is motor powered and has the ability to get to luxurious locations quickly. Typically accommodating four to twelve guests. The luxury motor yacht offers by far one of the most magnificent and versatile vacation experiences. Guests enjoy gourmet cuisines from some of the best Chefs in the industry. There is an array of extra amenities such as pools, hot tubs, jet skis, helicopter landing pad, huge water toys and water slides, fishing tenders, wine cellars and many other opulent options. The possibilities are endless while enjoying the good life aboard a luxury Motor yacht. Additional motor yacht charter costs: some luxury motor yacht charters start as low as $25,000 just for the yacht itself. All other charter expenses (fuel, food, beverages, bar, dockage fees and VAT etc.) are an additional cost. These costs are handled by paying an advance provisioning allowance (APA) in addition to the yacht rate. This rate is typically 35% of the charter fee.
The decision is yours as to the type of yacht you decide to charter! However, Renee Sawyer your "Out of the Blue Yacht broker' wants you to experience the same wonder and excitement that she experienced while sailing the Caribbean. The turquoise waters of the world, different cultures, cuisines and adventures await you.