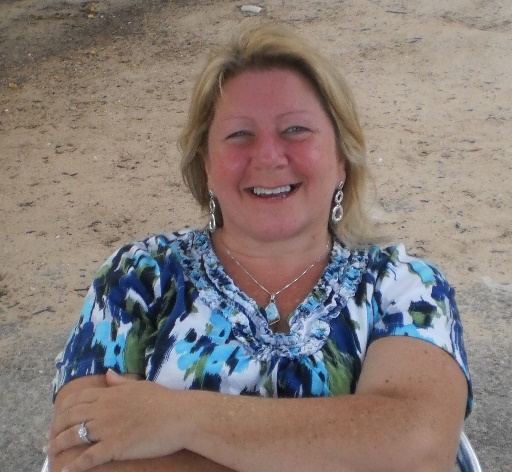 Renee Sawyer
Owner/ Operator
Out of the Blue Yacht Charters, LLC
Who is Out of the Blue Yacht Charters?
This southern lady from North Carolina knows Hospitality and how to make vacation memories to last a lifetime.  Renee has been a General Manager of select service and full-service hotels as well as boutique hotels for 25 years. Renee's passions are many pertaining to the Caribbean however, sailing, underwater photography, interacting with all types of wild life and marine life are at the top of the list. After living her dream of sailing the turquoise waters of the Caribbean, she has set a goal of helping others to realize their dreams of a fully arranged yacht charter vacation.
Out of the Blue Yacht Charters
What do we do?
We devote our time and energy to finding and working with clients such as yourself, who have a love for water, adventure, travel, family fun and relaxation.  Afterall Travel is one of the things you can do that makes your spirit richer.  We attend the industry's best yacht shows and research the best crews, yachts, and cruising areas.  We have an international database to find you the perfect yacht that meets your criteria. We make sure all details are discussed with you and that you are fully prepared for your yacht charter.  We will be available any time and be your best resource and answer any questions concerning your charter in paradise.  Our goal: is to help provide you with a charter experience beyond your imagination!
What to expect from Out of the Blue Yacht Charters?
Whether you choose to vacation in the Caribbean or in Greece, on a beautiful Luxury Crewed Catamaran or a fully Crewed motor yacht, we are here to exceed your expectations. We want you to benefit from our knowledge of the industry. We will help you decide on a menu that your personal chef will prepare for you. We will help you decide on charter destinations or yacht size. We will help you decide on the activities that you would like to do such as, beachcombing the white sand beaches of Jost Van Dyke while sipping on the local refreshing cocktails they are famous for, the Painkiller. Or experiencing gorgeous sunsets while enjoying the wines of the Greek Isles during your private crewed yacht charter vacation.
.There are dive sites such as the wreck of the Rhone in the Caribbean, or snorkeling the beautiful reefs on Anegada. We are prepared to answer any questions that you could possibly think of. Examples could include questions about transportation from the airport, currency, destinations, things to do, food and availability of your favorite drinks, packing and preparing for your trip. We are able to offer charters that fit your budget and your desires. We will be there every step of the way with dedicated support, from the time you execute an inquiry, complete the booking process and to the moment you step aboard your yacht. Additionally, we are available if needed during the Charter and would love to hear about your trip afterwards to make sure that your yacht charter vacation absolutely exceeded your expectations.
We are totally committed to you and your satisfaction.
Reasons to book through Out of the Blue Yacht Charters
With an extensive knowledge of the industry and first-hand experience as a charter crew throughout the Caribbean, your Out of the Blue Yacht Charter Broker, Renee Sawyer is the key to a successful and unforgettable cruising vacation. She researches charter yachts, crews and the markets daily. She also attends annual Yacht Charter Broker shows to meet the crews personally and inspect the yachts. Out of the Blue Yacht Charters can offer you advice about every component of your charter, from the most suitable yacht to the best destinations and itineraries. Renee has extensive knowledge of charter destinations and will be able to advise you on the best places to go. She also attends seminars about marine law, contracts and destinations to remain fully informed about the entire process including insurance and international legal considerations.
Renee will work directly with the yacht fleet managers on your behalf and will hold all charter deposits to protect your interests throughout the process. Once you have chosen a yacht, Renee will guide you through the entire process completely free of charge as her fees are paid by the yacht's owner. In rare circumstances, Renee can also act as a buffer on your behalf should there be any problems that arise during your charter.
During Renee's years in the charter business, she met wonderful people that when they initially came onboard the yacht, they had fears or insecurities about the unknown of the trip. Renee and her husband Scott would spend the 1st hour answering questions and concerns and putting everyone at ease about the charter. Renee would share recipes with the guest if they were curious, she would teach anyone how to snorkel if they did not know how to and she even taught a few how to swim. Renee always wanted the experience of every guest to exceed their expectations and to overcome their fears and get the very best out of their yacht charter vacation. She enjoyed getting to know the guests and treating them with the respect and care that she would for her own family. Renee continues that philosophy today in her charter business and would love to serve you and your family and friends.